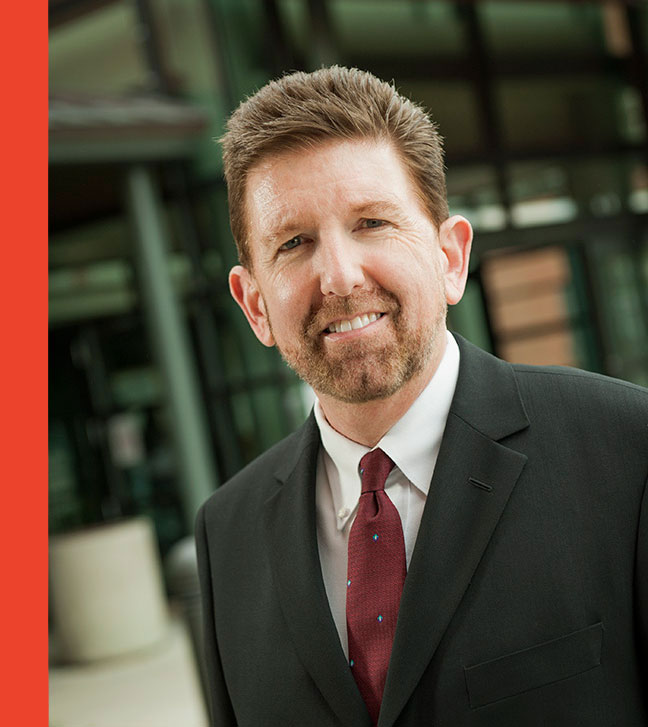 True legal expertise.
Made personal.
I deal with legal issues every day. But I understand that my clients don't.
I realize that legal matters and even attorneys can be intimidating.
I want my clients to feel comfortable with me, and with the law.
I provide them with clear information, treat them with respect, and keep them informed about their case, every step of the way.
We strongly recommend Chapin to represent you in litigation.  He provides services by not just being very knowledgeable, but represents you with kindness and respect, and also integrity and determination.  His communication skills are excellent and he involves you in all decision making.
Jan, flood damage claim
Having dealt with many attorneys over the years, I find Chapin's straight-forward advice always right on target.  He has always responded in a timely fashion, with well thought out advice.
Phil, Association Board President
I have professionally and personally known Chapin since 2003 when we worked on a jury trial together. He did a remarkable job! We have become strong friends since then and have worked on a number of matters together. If you want an honest, straight-shooter who will listen and tell you the way it is, choose Chapin as your attorney.
Ray, Attorney
---
---
If you've already filed your tax return, congratulations! You can rest easy, at least until 2017 rolls around. But if you haven't tackled your 2015 taxes yet, you're probably feeling some stress over your extension and the work still ahead of you. You're not alone. Approximately one-third of Americans wait until the last minute to complete their taxes. But working up to the deadline creates a lot of undue stress. The key to making taxes go more smoothly is to not let them become urgent. If you do, then you'll be in a panic to get them done. Coping with tax-season stress The best thing you can do to mitigate tax-season stress is to start early. Tax documents arrive early in the year, which gives you plenty of time to work through your return. By preparing early, you have the chance to meet with your accountant, you have a heads up on what you might owe, and you have the time to fix any snags you might encounter. If starting early isn't an option, consider changing your mindset. You might not be able to control your 2015 tax situation, but there's plenty of time to manage the 2016 one. Meet with your accountant and tax attorney now to create a plan, and by this time next year, you'll be sitting pretty on April 17, 2017. If you're still tackling your return, set a firm date to get it done. Set benchmark goals as you complete the different sections of your return. When everything's done and filed, get out and enjoy the beautiful weather, go out to dinner, or watch... read more
---