---
Welcome to my blog. Check here for answers to frequently asked questions. If you have a question, ask me.
---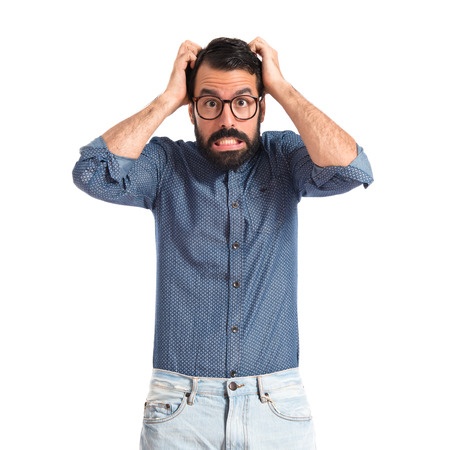 If you've already filed your tax return, congratulations! You can rest easy, at least until 2017 rolls around. But if you haven't tackled your 2015 taxes yet, you're probably feeling some stress over your extension and the work still ahead of you.
You're not alone. Approximately one-third of Americans wait until the last minute to complete their taxes. But working up to the deadline creates a lot of undue stress. The key to making taxes go more smoothly is to not let them become urgent. If you do, then you'll be in a panic to get them done.
Coping with tax-season stress
The best thing you can do to mitigate tax-season stress is to start early. Tax documents arrive early in the year, which gives you plenty of time to work through your return. By preparing early, you have the chance to meet with your accountant, you have a heads up on what you might owe, and you have the time to fix any snags you might encounter.
If starting early isn't an option, consider changing your mindset. You might not be able to control your 2015 tax situation, but there's plenty of time to manage the 2016 one. Meet with your accountant and tax attorney now to create a plan, and by this time next year, you'll be sitting pretty on April 17, 2017.
If you're still tackling your return, set a firm date to get it done. Set benchmark goals as you complete the different sections of your return. When everything's done and filed, get out and enjoy the beautiful weather, go out to dinner, or watch a movie. You're done . . . until next year!
Think way ahead
You might not have a hard deadline for legacy planning, but creating a strategy now will help you and your beneficiaries avoid future panic. Making yearly gifts, converting traditional IRAs into Roth IRAs, and managing your investment income are just a few strategies to reduce the tax burden on your estate and your beneficiaries. Let's have a conversation about how the estate tax might affect your assets and discover your options that minimize tax implications.
---