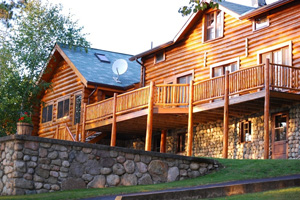 Recently, a client of mine called me up to complain about his lazy brother. My client shares a cabin with his extended family, but found himself solely responsible for the difficult job of putting in and taking out the dock this season.
As he vented to me over the phone, I pulled up the LLC Operating Agreement I had created for the family cabin. I told him that I was sorry his family didn't want to help him, but I had a silver lining he was really going to like.
When we drafted the LLC Operating Agreement, we stipulated that if one family member put in and took out the dock, he or she would get the week of July 4 at the cabin the following year. At the end of our call, my client felt much better and was looking forward to spending another wonderful year on the lake with his family.
Use an LLC to Hold Family Property
The law allows you to create an LLC, or limited liability company, for any lawful purpose, not just business ones. They are a popular choice for families to hold property—such as vacation homes—collectively. Here are just a few things an LLC can do:
Outline a schedule so each member gets his or her fair share of time at the cabin.
Explain who is responsible for repairs and maintenance on the property.
Outline a plan for transferring ownership if a family member chooses to sell.
Define a buy-out mechanism.
Provide a plan for how to manage disputes among members.
To establish an LLC, it's best to seek the advice of an estate planning attorney. To best serve your family, LLC documents must be detailed and thorough. I can help you understand all your options so you and your family can choose the ones that will keep all of you happy … and keep the peace.
To learn more about establishing an LLC for your family cabin, contact me today at 952-200-9407.