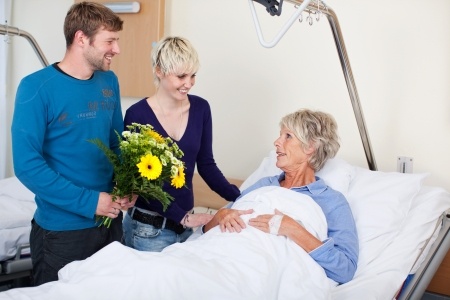 You've hit the gym every day since January 1 and avoided fast food and sweets like the plague. Congrats on starting your journey toward better health! Now that your good habits are locked in, it's time to make sure you're taken care of in the event you become seriously ill and unable to advocate for yourself at the doctor's office.
If you suffered from an extreme medical condition that rendered you unable to express your wishes for your medical care, do you have someone you can trust to advocate on your behalf? Is that person named in writing? If not, it's time to write your health care directive.
What Is a Health Care Directive?
A health care directive is a written document that outlines your wishes in the event that you are unable to speak on your own behalf regarding your medical care. Most directives name an agent, or person who you authorize to make health care decisions for you on your behalf. In Minnesota, your health care directive can also include your preferences for care, such as treatments, do-not-resuscitate orders, and organ and tissue donation.
Why Do I Need a Health Care Directive?
If you do not have a health care directive and you become unable to make your own health care decisions, your attending physician will have the final say in the treatment you receive. Your doctor may take into account what your loved ones believe you would have wanted, but the final decision lies with him or her, even if it goes against what you may wish for yourself. With a health care directive, you have more control over your care.
Who Can Be a Health Care Directive Agent?
Anyone over 18 can serve as your agent. You can even have two or more agents if you'd like or name alternates in case your agent is unable to serve. Most people choose family members or other loved ones to serve as their agents, but you can also name your primary physician if you provide a reason for doing so.
What Makes My Directive Official?
To be legal, your health care directive must state your name, be in writing, and be dated. You must sign the directive in the presence of a notary public or two witnesses.
How Do I Get Started?
Your first step is to talk with your estate planning attorney. Before the meeting, ask yourself these questions to help guide the conversation:
How important is the use of life-prolonging treatment?
How important is the use of pain control?
To what extent are your and your family's finances considered when making treatment decisions?
What is an acceptable quality of life for you?
Where do you want to spend your final days?
Do you want to donate your organs, tissues, and/or eyes?
Estate planning attorneys like me can help you document your health care wishes. To get started, please give me a call: 952-200-9407. Let's grab a cup of coffee to discuss this important and empowering document.